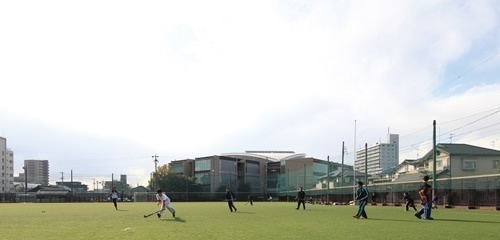 "Frontier Spirit" is the Founding Spirit of the Kurimoto Educational Institute. The Founder of our family of schools, Dr. Yuichi KURIMOTO, went to the University of Alberta in Canada to study when he was a young man. While he was a student there in the early Showa era, he was much impressed by the energy with which the Canadians were opening up the western frontier. It was at this time that he adopted the slogan "Frontier Spirit"—an encomium to the Canadians opening the frontier and a starting philosophy for his own new school. This slogan, this Founding Spirit, continues to animate all of the schools in the Kurimoto Educational Institute. Below, please find a more detailed explanation of our Founding Spirit.
---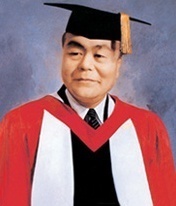 "Frontier Spirit is the school's slogan. It refers to Nagoya International Junior and Senior High School's explicit mission to create leaders rather than followers, to nurture young persons who think creatively and independently and to impart to students the skills and qualities that they will need to become pioneers in the future. Specifically 'Frontier Spirit' refers to the spirit of that person who never gives up and who, by acting in an original manner, seeks to benefit humanity, society and the nation. The fundamental nature of this spirit is this: through diligent endeavor it seeks to know itself and to grow. Independent thinking is its principal tool. This spirit regards the impossible to be possible. It operates on this principle: Where there is a will there is a way. Pioneers are always the founders of a new age. They rely not on others but on themselves alone. They don't borrow other persons' thoughts but trust their own knowledge. They yield to no difficulties. They are persons whose stout hearts and hale constitutions combine to open up new worlds."
We trust that the young Japanese students in our charge will exemplify this Founding Spirit and use good judgment in going forth into the unknown future. It is essential for us to create an educational environment that will produce effective leaders for our new world. At Nagoya International Junior and Senior High School we aim to educate our students to have a true Frontier Spirit and to take their rightful places on the international stage of the twenty-first century.
---
---